Laurie's Skin Care Regimen
Laurie – Nurse Practitioner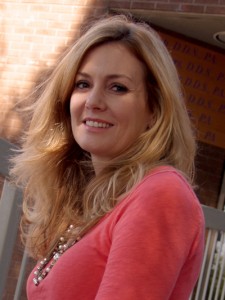 Skin concerns:
mild acne and anti-aging
AM regimen:
PM regimen:
With my busy lifestyle, I like to keep my skin care regimen simple but effective. Using a few top of the line products to keep acne breakouts under control and my skin looking youthful. In the morning I cleanse my skin and apply SkinMedica Vitamin C&E complex for antioxidant protection. Vitamin C and E work synergistically to fight free radical damage caused by the sun. This product improves skin tone, texture and firmness. I then apply a broad spectrum daily sunscreen with zinc oxide or titanium dioxide, SPF 30-50. I use SkinMedica Daily Defense SPF 30 which is ultra-sheer and a broad spectrum sunscreen offering UVA/UVB protection. This is an oil-free formulation that is light enough to be applied under my make up, gentle enough for my sensitive skin and hypoallergenic and non-comedogenic which is great for my acne prone skin. Both of these products go on silky smooth and can be applied under my makeup. I also apply Colorscience SPF 50 powder throughout the day to continue protecting my skin from the sun. The powder also offers UVA/UVB protection with both zinc oxide and titanium dioxide as active ingredients. For ease of reapplication, this can be applied over my make up.
At night I cleanse my skin and apply SkinMedica's TNS Essential Serum. This all-in-one rejuvenating product contains full strength TNS recovery complex with peptides to improve appearance of fine lines, wrinkles and overall tone and texture of skin, 7 antioxidants to fight free radical damage, specialty ingredients to provide immediate visual smoothing and alpha-arbutin to brighten the skin. I then apply SkinMedica's Tri-Retinol Complex which contains 3 forms of vitamin A to improve the appearance of fine lines and sun damaged skin, enhances skin texture to renew and revitalize the skin and sustained release formulation delivers vitamin A slowly to minimize irritation which allows nightly use on my sensitive skin. Both products feel amazing on my skin and are gentle enough for my sensitive skin. I do not even need a moisturizer. This is the first retinol product that my sensitive skin can tolerate every single night.
Layering products can seem time consuming, but its easy and quick and the rewards are younger looking, acne free, healthy skin.