Shelley Andersen, LE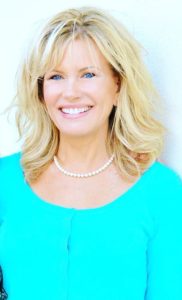 Shelley Andersen moved to San Diego from Peoria Illinois when she was 21 years old, and has never looked back! The warm, sunny weather and beautiful beaches were all it took for this midwestern girl to trade her rain boots for flip flops.
Shelley joined the Dermatology & Laser of Del Mar family in 2018 and has worn a couple different hats within our practice, first as a medical assistant and now as a key member in our esthetics department.
Shelley Andersen is a seasoned skin care professional. With over 20 years experience as an esthetician, Shelley originally started her career path in Plastic Surgery.
" I loved assisting the physician helping patients look and feel their best. I wanted to expand on my role in this and decided to study esthetics. It was one of the best decisions I ever made. "
Shelley says her favorite thing about her job is her patients and the relationships she develops with them.
" I love having the opportunity to spend one-on-one time with my patients and teach them about caring for their skin. Ilove talking to them about the different procedures to improve the look, feel and overall health of their skin. The great thing is that Ihave also learned a lot from them along the way as well."
Shelley's philosophy on products is to keep it simple.
"Work with your dermatologist and esthetician to create the regimen you will stick to. If you try to do to much all at once, you will have a hard time remembering and it can become a little overwhelming."
She suggests if you are new to skin care start out with one or two product and add to your regimen over time.
To schedule a skin care consultation with Shelley, contact us.