Smoothbeam™ Sebaceous Hyperplasia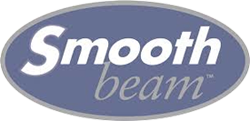 Treatment for Sebaceous Hyperplasia
Sebaceous hyperplasia is a common condition in middle-aged and older adults, and can occasionally occur in younger individuals. It produces small, soft bumps or papules that are sometimes yellowish in appearance. It is caused by swelling in the sebaceous glands, which are tiny glands in the skin that produce a waxy oil called sebum, ultimately keeping the skin from drying out. It is not a harmful condition, but may be unsightly and can be successfully treated.
Board-certified dermatologist Deborah Atkin, MD can safely and effectively treat sebaceous hyperplasia with the SmoothBeamTM laser. The procedure does not cause damage to the skin and uses a precise combination of heating and cooling to reduce swelling in the sebaceous glands.
Did You Know?
Did you know that Smoothbeam was initially developed as a wrinkle reduction laser?
Smoothbeam™ Sebaceous Hyperplasia Results


*Results May Vary
What to Expect
Patients should expect slight redness and may have mild swelling for a very short period of time after treatment. The oil glands may appear slightly more visible for 2-3 days after treatment.. Although any discomfort during treatment is minimal, topical lidocaine (LMX), a strong numbing agent, can be used 30 minutes prior to treatment to alleviate any discomfort.
Length of Time for Procedure – Depending on the treatment areas, this procedure can usually be performed within 30 minutes.
Who Will Perform This Procedure? – Our board-certified dermatologist, Deborah H. Atkin, M.D..
What is the Recovery Time? There is no downtime associated with this procedure. You should be able to resume your normal daily routine immediately after treatment.
Final Results of the Procedure – You should notice an improvement in the appearance of your skin within one week of treatment.
Other Treatments or Skincare Products that May Improve My Result? SmoothbeamTM is often performed in conjunction with VBeam Perfecta® to further decrease redness and treat sebaceous hyperplasia, acne, and acne scarring in one treatment.
Contact Dermatology & Laser of Del Mar
Do you have additional questions? Contact Dermatology & Laser of Del Mar at 858.350.SKIN (7546) to schedule a consultation.