Juvéderm®

You can add volume to facial features such as the lips and cheeks, and fill in lines, wrinkles, and creases with Juvéderm®. This popular injectable treatment has proven to be highly-effective with long-lasting results. Juvéderm® is a smooth gel dermal filler offering a natural look and feel with results lasting for up to six to twelve months. Juvéderm® is administered by our board-certified dermatologist, Deborah H. Atkin, M.D. This dermal filler flows easily into the skin, creating a smooth, natural look.
Juvéderm® is composed of hyaluronic acid, a substance that occurs naturally in the human body, and therefore does not require allergy testing. This means there should not be a waiting period before treatment. The smooth consistency of Juvéderm® dermal filler also may help to minimize the discomfort that can sometimes occur during the injection procedure.
Did You Know?
Did you know 385,000 men had dermal fillers injected last year?
JUVÉDERM VOLUMA® XC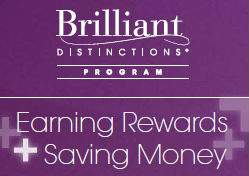 The new "true" liquid lift is here…
JUVÉDERM VOLUMA™ XC is the first and only hyaluronic gel filler approved by the Food and Drug Administration to treat facial aging in the mid face. The fact that it works instantly to replenish volume, lift the cheek area and lasts up to 2 years, puts Voluma in a class of its own. Treatments are designed to smooth moderate to severe wrinkles and folds and enhance volume lost over time due to aging and sun exposure. Treatment with Voluma is a wonderful way to enhance the overall natural shape of your face, giving your face a softer and more youthful look.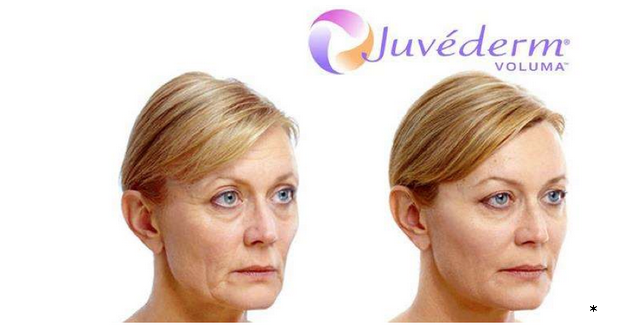 *Results May Vary
Juvederm® XC and Juvederm® Ultra Plus XC
Juvéderm®XC and Juvéderm® Ultra Plus XC extend additional comfort to the procedure by adding lidocaine, a numbing agent, to the formulation.
Juvéderm® Results


*Results May Vary
What to Expect
Treatment with Juvéderm® can provide effective facial rejuvenation of wrinkles and folds, and also work to add volume to facial features such as the lips and cheeks. Although the procedure is performed by injection into the treatment areas with an ultra-fine needle, Dr. Atkin can apply a topical numbing agent to ensure you experience minimal discomfort. You can expect some slight swelling, and possible mild bruising at the injection area, but this should dissipate within a few days. Final results of Juvéderm® treatment are almost immediate.
Length of Time for Procedure – This procedure can be performed in as little as 15 to 30 minutes, depending on the size and number of areas being treated.
Who Will Perform This Procedure? – Our board-certified dermatologist, Deborah H. Atkin, MD, performs all injectable procedures.
What is the Recovery Time? There is very minimal to no downtime. Temporary slight bruising or swelling can occur. Supplements are available to help prevent and minimize any swelling or bruising. Patients typically resume normal daily routines immediately after the procedure.
Final Results of the Procedure – During your consultation, Dr. Atkin will help you determine your treatment regimen. The effects of Juvéderm™ usually last six to twelve months. This can vary with the area treated, the volume injected, and the desired correction.
Other Treatments or Skincare Products that May Improve My Result? – SkinMedica's TNS Essential Serum and IPL (photofacial) therapy can serve as excellent complements to treatment with Juvéderm™.
FAQs About JUVÉDERM VOLUMA® XC
We want to help you make the best decision for your cosmetic needs and desired outcome. To assist, Dr. Atkin has provided answers to some frequently asked questions about JUVÉDERM VOLUMA®. Schedule a consultation to learn more or to learn more about this rejuvenating treatment.
What areas are JUVÉDERM VOLUMA® XC best suited for?

JUVÉDERM VOLUMA® is best used in areas that experience age-related volume loss that make the face look hollower. The most common places JUVÉDERM VOLUMA® is injected includes upper cheeks and temples. This helps to assist in a more youthful and lifted look. We do everything we can to ensure you stay comfortable following your procedure. Minor side effects shouldn't limit you from participating in your normal activities or going to work.

Is treatment with JUVÉDERM VOLUMA® painful? What can be done to prevent
bruising?

While the injectable itself does contain lidocaine to assist in greater comfort during your procedure, our office does also offer a topical numbing cream to be applied prior to your injection.

For prevention of bruising we recommend patients abstain from taking aspirin or anti-inflammatory medications for a few days before treatment. Taking oral arnica montana, or bromelain supplements will decrease the risk of bruising from your treatment. Applying ice immediately after will also help reduce bruising and swelling.

How long will the results last from JUVÉDERM VOLUMA® XC?

The results from JUVÉDERM VOLUMA® XC may last up to two years.

How do I know if I'm a good candidate for JUVÉDERM VOLUMA® XC?

A consultation with Dr. Atkin to address your areas of concern can help in assisting if JUVÉDERM VOLUMA® XC is the best filler for you.

Are there any risks or side effects of JUVÉDERM VOLUMA® XC?

The most common reported side effects of JUVÉDERM VOLUMA® XC tend to be swelling, redness, and bruising at the injection site. Most side effects subside shortly after treatment.
Contact Dermatology & Laser of Del Mar
Do you have additional questions? Contact our office or schedule a consultation with Deborah H. Atkin, M.D..