BOTOX® Cosmetic & Dysport®

BOTOX® Cosmetic and Dysport® are the most popular non-surgical cosmetic procedures. Tiny injections into specifically targeted muscles significantly reduce hyperactive expression lines that lead to wrinkling of the skin. BOTOX® Cosmetic and Dysport® can be used on your frown-lines, forehead, brow, crow's feet, lips, chin, and depressed corners of the mouth. Within days, your treated areas are softened, providing a younger-looking, healthier, relaxed appearance.
Did You Know?
BOTOX® Cosmetic may also be used to control hyperhidrosis or excessive sweating.
Although BOTOX® Cosmetic and Dysport® solutions are temporary, your results can last much longer due to the ability of new collagen to restructure and fill in your treated areas that have decreased mobility. Both BOTOX®Cosmetic and Dysport® prevent lines from deepening over time, as well as delay the formation of new lines!
I have been beyond pleased with the results I have gotten with Dr. Atkin. She is an artist when it comes to injecting BOTOX® and Restylane®. In a few quick minutes and with minimal discomfort, my frown lines are wiped away and I get a little mini brow lift to boot! My lips look young and full again. I rave to my girlfriends about her, and they think I look well-rested and happy-no more comments if I am in a bad mood-and those horrible "elevens" are gone! Thank you, Dr. Atkin-you are the best!*

*Results May Vary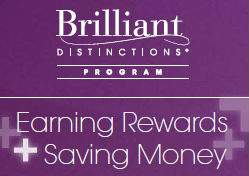 Millions of BOTOX® Cosmetic and Dysport® injections are performed each year, safely and effectively, with few side effects. Dr. Deborah Atkin personally performs each procedure. As a board-certified dermatologist with years of experience, Dr. Atkin considers your expressions and the muscles in your face to formulate her approach. Her expertise ensures a more natural and longer lasting outcome. BOTOX® Cosmetic and Dysport® are amazing anti-aging strategies; especially when combined with laser resurfacing, skin tightening, dermal fillers, and skin care treatments.
Dysport® Cosmetic Results
*Results May Vary
What to Expect
Length of Time for Procedure? 15 – 30 Minutes
Who Will Perform This Procedure? Dr. Atkin performs all laser and injectable procedures
What is the Recovery Time? There is very minimal to no downtime. Temporary slight bruising or swelling can occur. Supplements are available to help prevent and minimize any swelling or bruising. Otherwise, you can return to normal activities immediately.
Final Results of Procedure? You will see the full benefits of BOTOX® Cosmetic or Dysport within a few days.
Duration of Results? 3 to 6 months depending on the patient.
Other Treatments or Skincare Products that May Improve My Result? SkinMedica's TNS Essential Serum and HA5 to further stimulate collagen production.
Dysport® Rewards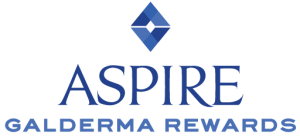 Rewards begin with registration, sign up with Aspire today!
Contact Dermatology & Laser of Del Mar
Do you have additional questions? Contact us to schedule a consultation with Deborah H. Atkin, M.D..