Sculptra®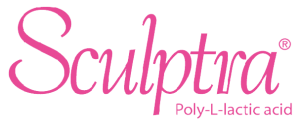 Sculptra® is one of the most effective volumizing dermal fillers to come along in quite some time. This incredibly long-lasting treatment can add volume to facial areas that have been affected by a hollowed or sunken appearance, particularly in the cheeks, temples and around the eyes. It can also be used for filling in deep lines and wrinkles in the face. Deborah H. Atkin, M.D., our board-certified dermatologist, performs all Sculptra® injections personally and custom-tailors each treatment to the individual patient. With Sculptra® procedures, you will receive treatment from a skilled and experienced physician who can help you attain your ultimate goals.
How Sculptra® Works
Part of the reason Sculptra® results can last so long (2-5 years in many cases), and why it is so effective at restoring volume to facial features, is because of its ability to stimulate collagen to continue replenishing the skin long after treatment has been performed. Composed of a synthetic, biocompatible material, Sculptra® treatment requires no allergy testing, therefore no waiting period. Dr. Atkin will inject Sculptra® with an ultra-fine needle in the areas targeted for rejuvenation. The entire procedure typically takes less than 30 to 60 minutes to complete, and results are usually immediately noticeable. Although there may be some mild swelling, bruising and redness after the procedure, most patients can return to normal daily routines right after treatment. Some patients may require a few treatment sessions to ensure the desired results. Dr. Atkin's experience and skills with injectable cosmetic treatments can go a long way in making sure you achieve the best possible outcome with Sculptra®. [did_you_know]A survey of 383 women seeking cosmetic procedures was conducted. 75% stated they preferred and were seeking Sculptra for the gradual, long lasting changes it provides.[/did_you_know]
Sculptra® Results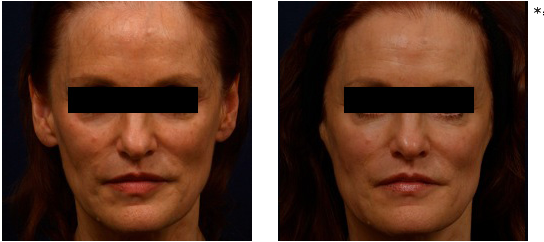 What to Expect
Sculptra® is an amazing collagen stimulator. This unique product fills, and creates scaffolding for your body to build your own natural collagen around.
Length of Time for Procedure? Sculptra® typically only takes about 30 to 60 minutes or less to complete. Multiple treatment session may be necessary for some patients to achieve the best possible results.
Who Will Perform This Procedure? All injectables and lasers are performed by Deborah H. Atkin, M. D., board-certified dermatologist.
What is the Recovery Time? Post care, Sculptra® involves some firm massage to the treatment areas and you may experience some mild bruising after the treatment.
Final Results of Procedure? Results of Sculptra® treatment can be seen immediately and improve over time.
Duration of Results? Results from Sculptra® have been known to last for 2-5 years.
Other Treatments or Skincare Products that May Improve My Result? We recommend patients start on a healing supplement to prevent bruising a few days before treatment. This supplement contains Bromelain and Arnica montana, and can be purchased through our office. A strong topical numbing agent will be applied in office prior to your treatment. Patients benefiting from Sculptra® may also consider injectable wrinkle reducers such as BOTOX® Cosmetic and Dysport®.
Sculptra post care forms
Sculptra® Rewards
Rewards begin with registration, sign up with Aspire today! >>Sign Up for Aspire
Contact Dermatology & Laser of Del Mar
Do you have additional questions? Contact us to schedule a consultation with Deborah H. Atkin, M.D..