CoolTone™ by CoolSculpting®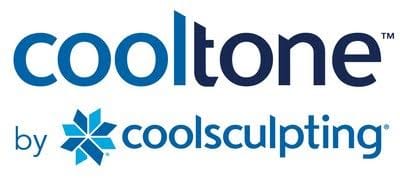 CoolTone™️ by CoolSculpting® is a body contouring treatment that uses magnetic muscle stimulation, or MMS technology, to target the muscle layers, which causes them to contract. When these contractions occur, the body responds by strengthening the muscles, leading to a more defined appearance. The CoolTone™ device was FDA-cleared in June 2019 for toning, strengthening, and firming the abdominal muscles. The system has also shown to achieve these benefits in the buttocks and thighs. It is proving to be a quick, effective, and easy way to minimize fat and increase muscle tone. The CoolTone™ device is the perfect partner to CoolSculpting™️, a non-invasive, zero downtime fat reduction device that entered the aesthetic marketplace in 2009.
Whether CoolTone™ is targeting the abdomen, buttocks, or thighs, patients can look forward to a more toned treatment area with improved definition. This improvement in the muscle tone will create a visible difference in the appropriate treatment candidates. CoolTone™️ is recommended in a series of 4 treatments, 1-2 treatments per week with maintenance treatments to retain the results.
Does CoolTone™ Hurt?
Patients describe the beginning of the treatment as warm, intense muscle contractions that dissipate after the first few minutes of treatment. While rare, some patients have experienced mild muscle cramping after treatment.
Is CoolTone™ Safe?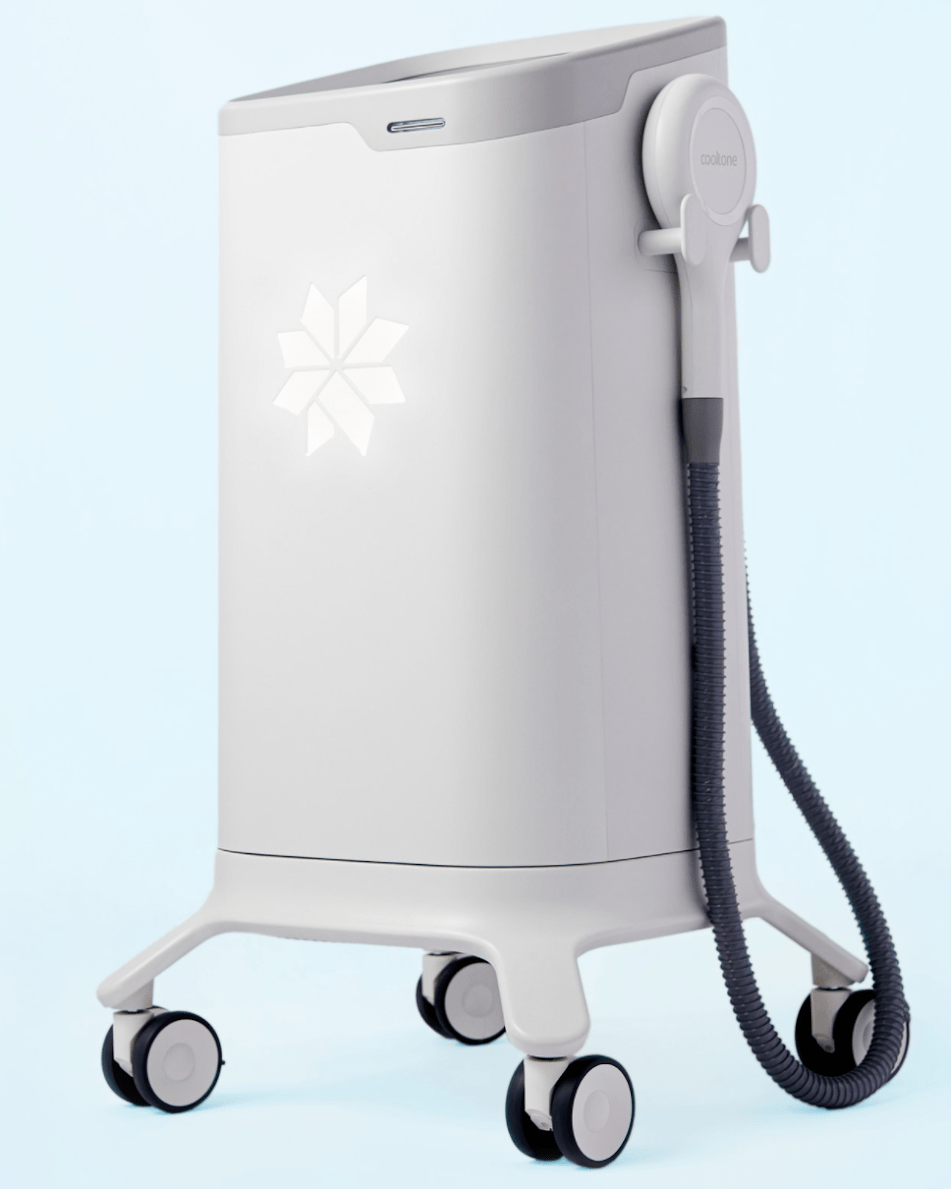 Your safety and comfort is very important to us. CoolTone™ is safe, effective and easy to tolerate. As with all medical procedures, there are factors that contraindicate the treatment for some patients. This includes metal or electronic implants/device, cochlear implants, intrathecal pumps, implanted defibrillators, implanted neurostimulators, drug pumps, and hearing aids.
How Long Does the CoolTone™ Treatment Take?
Each treatment will take 30 minutes per area treated. Often clients will decide to treat multiple areas; therefore, the treatment time will be longer. We recommend your treatments be performed close together, 1-2 times per week until the series is complete.
How Many CoolTone™ Sessions Will I Need?
We generally recommend four treatment sessions to start. Once you have achieved the result you desire, we will coordinate a maintenance plan for you.
Are There Side Effects to CoolTone™ Treatment?
Infrequent side effects following the procedure may include redness, swelling, tingling, mild muscle pain or cramping. TYLENOL® or ibuprofen may be taken to alleviate these symptoms.
Is There Downtime After CoolTone™ Treatment?
No. CoolTone™ is non-surgical and there is no downtime. You can return to your normal activities as soon as your treatment session is over.
What Is the Difference Between CoolTone™ and EMSCULPT®?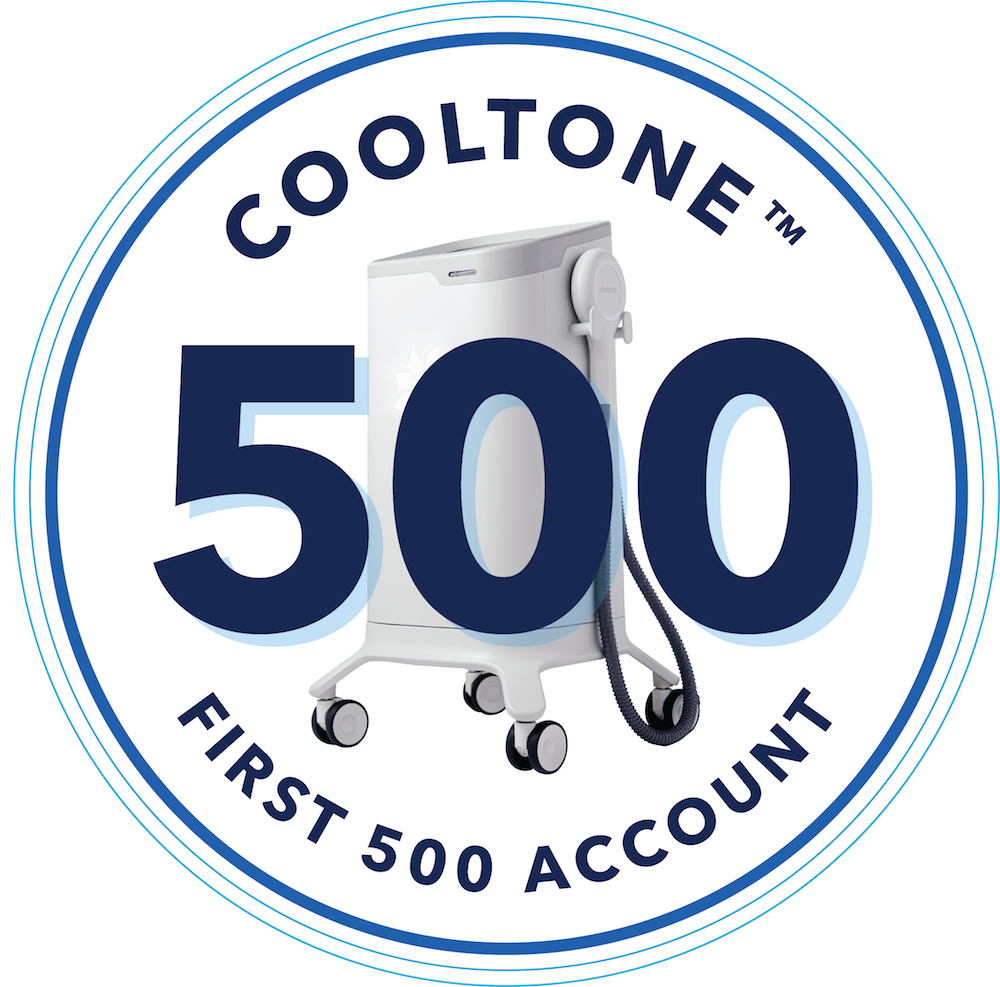 The major competitor to CoolTone™️ is the EMSCULPT® (BLT). CoolTone™️ and EMSCULPT® are FDA-cleared muscle toning treatments that are performed in an office setting and avoid incisions, anesthesia, pain, and downtime. They can both be completed in approximately 30 minutes and are able to strengthen, firm, and tone muscles in the abdomen, arms, buttocks, and thighs. The two modalities are well-suited to both men and women and offer an excellent non-surgical alternative to a butt lift. CoolTone™️, however, has 50 percent more magnetic strength than EMSCULPT®—1.35 T versus 0.9 T. This leads to better treatment outcomes.
When Will I See CoolTone™ Results?
Many patients report feeling stronger in their core after one treatment. Depending on your fitness level, body composition and the intensity of the treatment level, you should expect to see change in 2-3 treatments.
Am I a Good Candidate for CoolTone™ Treatment?
We recommend a consultation with our professional staff. Generally patients that are close to their ideal weight with a healthy body mass index (BMI) and a regular fitness routine are the best candidates.