Staff Spotlight: Meet Noni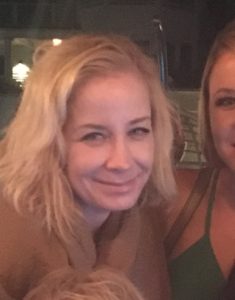 Noni has been riding the helm at our front desk since 2007. She is an important member of #teamdermdelmar and we would be lost without her!
Noni is your first point of contact in the office, and the person that helps you wrap up your visit. She's also your personal product concierge.
Noni lives in San Diego with her husband and 2 fur babies. She loves to read and stay on trend. She is an avid traveler and is always looking forward to her next adventure.
Skin Type: Normal
Favorite Treatment: Thulium Refresh Laser Peel- This is a perfect pick-me-up procedure. It brightens up the skin, and tightens your pores with no downtime.
Favorite Product: TNS Recovery Complex
Skin Care Regimen
AM
Cleanse – I switch my cleanser up according to the weather and my skin needs.
Rejuvenative Toner (SkinMedica)
TNS Recovery Complex – 1 pump to face and neck
HA5 Rejuvenating Hydrator (SkinMedica) – This helps keep my skin looking dewy fresh during the day.
Sunscreen- I use Intellishade daily or Essential Defense from SkinMedica. I like the tinted sunscreens, they give you a little camouflage in addition to your make up.
PM
Cleanse
Rejuvenative Toner- This is great for getting any left-over debris or make- up out of your pores.
TNS Recovery Complex- 1 pump to face and neck. I use my TNS Recovery Complex twice a day for maximum benefit.
Rejuvenative Moisturizer (SkinMedica) – This is my favorite moisturizer. It's my favorite! It's light enough for summer and rich enough for dry winter weather.
Tips or Tricks?
Your product will spread better and go further if your skin is moist.
Favorite Quote: "Gratitude is the sign of a noble soul." — Aesop