Acne Awareness Month: A Patient's Story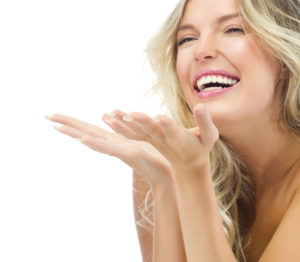 Acne had been a lifelong problem for me. My first breakouts occurred in the fifth grade, those bumpy oily pustules and blackheads from my hairline to my neck that were not only physically uncomfortable, but emotionally painful as well.
Once it became obvious that the Clearasil and Bonnie Bell skin care weren't enough to get the acne under control my parents scheduled my first dermatology appointment. I left there with a prescription for Tetracycline and Retin-A and another appointment for a deep cleansing facial.
My skin got somewhat better, but it didn't clear up all the way. I still had large pores and pitted scars on my cheeks. I got in the habit of wearing layers of heavy make-up to try and hide my breakouts and scars. The makeup did cover things up, but it also caused even more break outs. After months of trying to manage the acne with antibiotics and Retin-A, my dermatologist prescribed Accutane. This was the magic bullet for about 6 months….then the breakouts returned.
The next dermatologist gave me Minocycline, Retin-A, Benzoyl Peroxide wash and Salicylic acid facials to reduce the painful lumps and bumps. This regimen improved my skin, but it never cleared entirely.
Fast forward to my 30's, after three courses of Accutane, multiple prescriptions for antibiotics, cleansers, topicals and hundreds of facials and peels my acne was still going strong. Then I met Dr. Atkin and she had some new ideas for treating this old problem.
She suggested we try laser to treat my acne and acne scarring. This new treatment, Smoothbeam, would reduce my oil glands and decrease the amount of oil I secreted. Less oil would mean less bacteria and less acne. She explained that the Smoothbeam, a diode laser, would cause collagen remodeling in my skin that would shrink pores and smooth out the depressed scarring on my cheeks and temples. It was almost too good to be true. I made my first appointment knowing it could take 3-4 treatments to see the results I was looking for. I had waited 20 years for clear skin, what was another 3-4 months?
The hardest part of the laser treatment was waiting to see results. After my second treatment I started to notice subtle improvements, my makeup went on smoother and I needed to blot the oil from my face less frequently. When I washed my face and neck the skin just felt smoother
One morning after my fourth appointment I realized I had not had a single pimple, cyst or pustule in 2 weeks! This was such a breakthrough for me!!
I have continued with my Smoothbeam treatments, decreasing them to 2-3 times a year for maintenance. I also started taking a special formula acne supplement called Vitamedica Clear Skin that contains a high dose of Vitamin A for the skin. And I am very consistent with my topical skin care. Now instead of hiding my face beneath layers of heavy concealers I wear a simple tinted sunscreen for make-up. I love my skin and I am proud that it looks so great for all it has been through!
-by LKD