Microdermabrasion at Dermatology & Laser of Del Mar
Microdermabrasion is a gentle, non-invasive treatment that exfoliates your skin to diminish the signs of aging. Fine crystals stream across your skin from a small handpiece, breaking apart and suctioning away the damaged top layer of the skin. This allows your  anti-aging topical creams, skin lighteners and  restorative serums to better penetrate and improve your skin's appearance and health. 
Microdermabrasion is a great treatment for most skin types, and can be performed at a more conservative, gentle setting for patients with sensitive skin. A more aggressive setting can be applied  for those with thicker or more tolerant skin.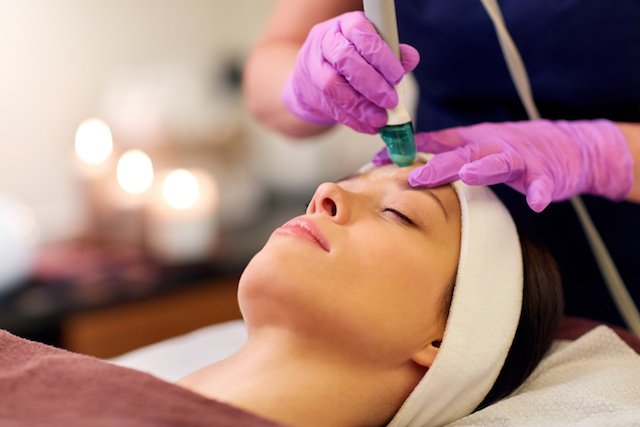 Some of the more common skin conditions that can be improved by Microdermabrasion include:
Clogged pores, blackheads
Acne scars and enlarged pores
Rough skin texture

 

Age spots (brown spots, sundamage)
Dark spots that can appear when acne starts to clear

 

Melasma
One of our favorite skin brightening, pore refining procedures at Dermatology & Laser of Del Mar, is to couple a Microdermabrasion  with a SkinMedica Illuminize Peel. This is followed by cryotherapy to stimulate circulation and close the pores.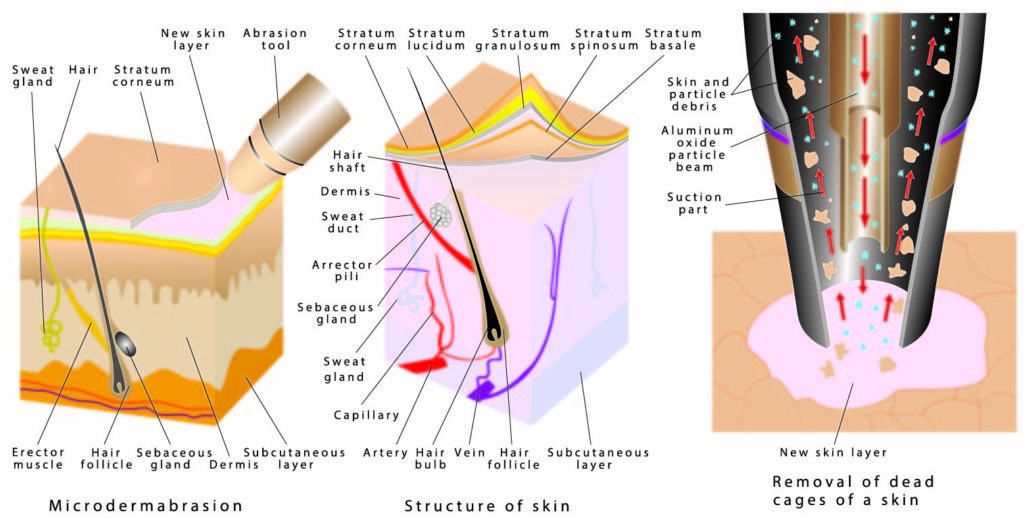 Microdermabrasion can be a quick and easy way (with no downtime) to spruce up your skin before the holidays or a special event. Your skin may be slightly pink after the treatment, and you may have a bit of flaking (dry skin exfoliating) for a day-or-two after treatment. Your skin will look brighter and healthier quickly! 
Your post care is easy. Simply avoid your retinoids for a day or two after treatment. Use a gentle cleanser, moisturizer and sunscreen.
To schedule your treatment with Heather Clarey, LE at our Del Mar office, contact us at (858) 350-7546.