Dermal Fillers 101
Let's be honest, Dermal Filler's are here to stay. The popularity of these injectables continues to grow. People are more open than ever in talking about which procedures they have had done and what they would definitely do again.
Despite the millions of websites, instagram feeds and Youtube channels devoted to aesthetic treatments, there is still confusion surrounding dermal fillers.  What are they? What do they do? Are they right for you?
What is in Dermal Filler?
There are different types of filler substances. The most popular and widely recognized product portfolios are Restylane and Juvederm products. These are made from hyaluronic acid, which is a gel-like substance that's naturally occurs in the body.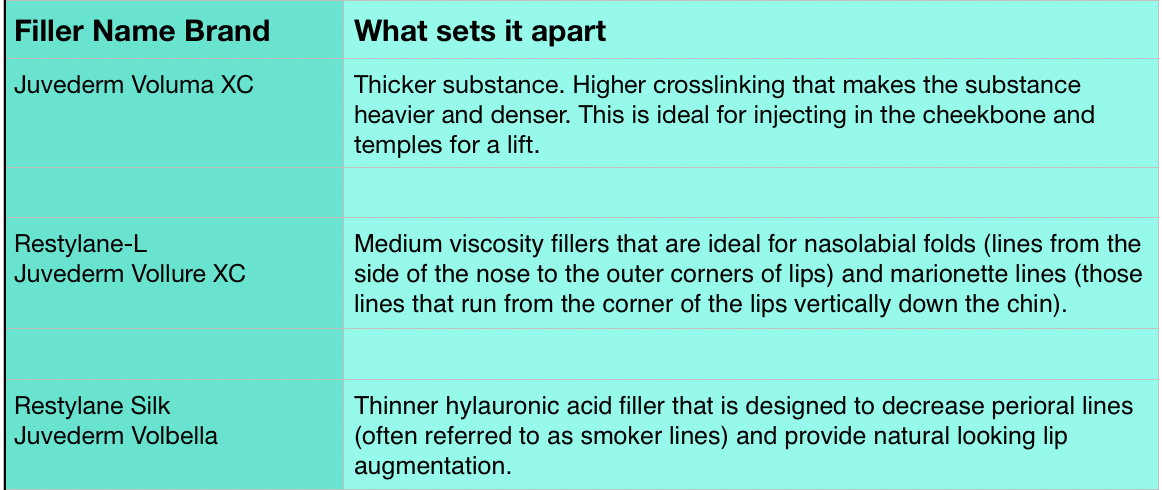 Radiesse is another type of dermal filler. Radiesse is made up of  Calcium Hydroxyapatite, a form of the calcium mineral that your body can use to repair itself. 
Radiesse is FDA approved for restoring volume to the hands. It is also used in the face to restore volume and facial folds. 
A filler type product commonly used in our Del Mar, California dermatology practice is Sculptra. Sculptra is not a dermal filler, but rather an injectable used for collagen stimulation. 
Sculptra contains microparticle beads of poly-L-lactic acid, a biocompatible, biodegradable,material from the alpha-hydroxy-acid family. Poly-L-lactic acid is what dissolvable sutures are made of.  The Sculptra microparticles are a fine powder that is reconstituted with saline and carefully prepared for injecting. Once injected into areas where there is thinning and laxity the liquid portion of Sculptra is absorbed and  a fine layer of the poly-L-lactic acid is left behind to create a "netting" for your own natural collagen to form around. Sculptra helps you create your own anti aging phenomenon, adding lift, volume and structure to your face. 
Is Dermal Filler right for me?
If you have facial folds, lines or volume loss then yes, filler is right for you.  You should do your research and find an experienced injector that is well trained and versed in using a variety of different fillers. Deborah H. Atkin M.D., physician-owner of Dermatology & Laser of Del Mar is a trained Master Injector and has 2 decades of experience with injectables. She uses all types of fillers daily in her practice. 
We typically recommend a consultation with the physician to discuss what your concerns are. She can evaluate your skin and help you develop an individual treatment plan to meet your needs. 
To schedule a cosmetic consultation to create your own individual treatment plan, contact us.