Part 3 : Botox and beyond: A man's perspective on cometic procedures
PART THREE OF THREE
I was feeling pretty good about myself, my skin looked great and I was winning the War of the Wrinkles. My confidence had taken a boost, and I will admit, I loved that the women around me had noticed the
change. Neighbors, co-workers and clients were asking if I was working out more, or if I was seeing someone because I looked so happy.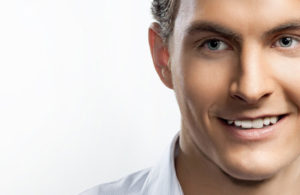 After half a decade of taking some hard hits in my personal and professional life, this boost to my self esteem was very needed. I've started putting myself out there more, I joined a running club and I updated my inactive dating profile on Match.com. My career is on the right track, in part because I feel like I exude more confidence.
I'm not saying that laser and botox changed my life, but it made me look better and that in turn made me feel better about myself. The better I felt, the more I work on feeling better, being the best version of myself.
In retrospect, I wish I had started to take care of myself, my skin, and my body and soul a long time ago. One mistake men make is we don't always understand self-care isn't just for women. Men need to participate in it to.
I will continue to see Dr. Atkin a couple times a year for Botox, to prevent lines, and if I feel like I need a little Voluma booster I won't be shy about scheduling.
I also decided to tackle that double chin with CoolSculpting. It was quick, I was in-and-out of the office in a couple hours, and there was no downtime. My jawline looks firmer and I definitely look more fit. It's crazy that something so easy can make you look 10 lbs lighter without dieting or exercise.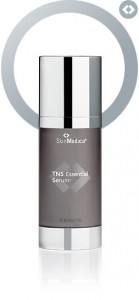 I also started seeing Marci, the esthetician at Dermatology & Laser of Del Mar, to keep my skin in shape. We have a standing appointment every 2 months for a purifying facial to deep clean my pores. She also designed an at-home routine for taking care of my new skin.
1. I wash my face at Night with an exfoliating cleanser, SkinMedica AHA/BHA Cleanser, which also helped prevent ingrown beard hairs.
2. Next, I use SkinMedica Retinol Complex to prevent brown spots, wrinkles and pre-skin cancers.
3. I use Moisturizer with Replenish Hydrating Cream.
4. On the mornings I shave (Monday through Friday) I apply TNS Essential Serum to reduce sun-damage, free radical damage and build collagen.
5. I use sunscreen every day and I am careful to re-apply it every hour when I am out.
If you feel like you are in need of a little "Youth-en-izing" schedule an appointment with Dr. Atkin at Dermatology & Laser of Del Mar. Be sure to tell her Jay sent you.
To schedule an appointment for consultation, contact our office.