My Cool Advantage Treatment
My first CoolSculpting treatment was in 2012. I was preparing for a wedding and needed to wear a dress that was impossibly fitted. In the past I had always been able to lose weight and shape up with relative ease, though I could never get rid of what my sister and I called our "back boobs".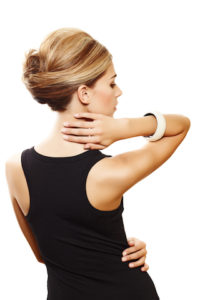 CoolSculpting was recommended to me by a member of the bridal party that had used it to sculpt down her belly after baby #2. She was happy with the results, so I decided to give it a try.
Fast forward 6 months, the wedding was over and I had looked great in my little plum bridesmaids dress. My back boobs were history! I decided to treat myself to another treatment, this time on my inner thighs. I had become a true believer in the power of CoolSculpting and once again I was pleased with the result.
The next three years passed in a blur, as my life moved forward. I got married and had twins that are now 2 years old. I was careful to stay active and eat clean during my pregnancy in the hopes that my body wouldn't have too hard of a time bouncing back. The baby weight came off easily, but my belly never went back to its pre-pregnancy shape. I was left with a bulge that wouldn't budge and that made it impossible to wear anything to fitted, or low-rise. Once I realized that diet, Core Power and Cross Fit were not going to do the job I called and scheduled another CoolSculpting session.
The day of my treatment the CoolSculpting Specialist and I talked about the area we were treating. We marked the treatment area to tackle my buddha belly.
I was excited to find that they would be using the new Cool Advantage applicator for my treatment and the treatment cycles would be 35 minutes rather than one hour each. I also learned that more area (and fat) would be treated with each cycle. The specialist explained that there would be an acoustic wave device (ZWave PRO) that was used in combination with the Cool Advantage. The Zwave PRO would enhance the results as well as create a faster results.
The Cool Advantage treatment felt more comfortable than my CoolSculpting in the past, as there was less of a pulling sensation. I also noticed that I didn't bruise as I had with my previous treatments.
I am now 6 weeks out from my treatment and I can't believe the change in my tummy! Over the last 4 weeks I have seen the fat bulge slowly melt away, and my clothes are looking better and better. The Cool Advantage has been every bit as successful as my previous CoolSculpting and then some. I am not at the point of my full result, but so far I am MORE than happy!
— Stacey S., loyal CoolSculpting patient