Kick off the New Year with our 60 DAY CHALLENGE!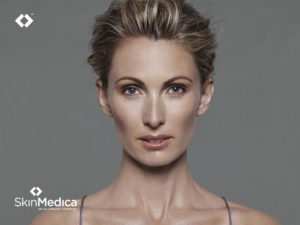 2018 is here! Is happier, healthier skin one of your New Year resolutions? If the answer is "YES" then you cannot miss our January 31st SkinMedica 60 Day Challenge.
Designed to combat a variety of skin issues, including fine lines, uneven texture, and sundamage, Our 60 Day Challenge is a must-do for anyone that wants brighter, smoother, softer skin.
Schedule a time between 10am-4pm on January 31st to have your baseline before photos taken with the Reveal Imager and pick up your Challenge Package.
We will have a light lunch catered and a presentation from 12:30PM- 1:30PM to educate you on the "dynamic duo" of  in-office treatments and  powerful at-home skin care regimen.
The challenge includes:
* SkinMedica TNS Essential Serum
* SkinMedica HA Rejuvenating Hydrator
* SkinMedica Retinol Complex 0.5%
* SkinMedica TNS Ceramide Treatment Cream
* SkinMedica Essential Defense SPF 47 Sunscreen
* 2 SkinMedica Vitalize Peels
* BONUS: SkinMedica Travel Set- a $110 value!

Before and After SkinMedica Peels with SkinMedica at-home regimen
The 60 Day Challenge Package is valued at over $ 1100.00 (plus tax)
Your cost is $699.00  (tax included)+ BD members will receive $70 in points for future savings.
If you are a BD member with points available, you can apply them for additional savings. If not, join now!
Each participant to complete the challenge may enter to win the entire challenge package, again, for FREE!
Call today (858) 350-7546  to reserve your time on January 31st and register with [email protected] for our lunch & learn.  It will make your skin happy, and healthier!