Non-Surgical Double Chin Reduction Is Here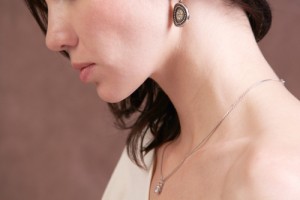 Maintaining a nutritious diet and exercise program can help you stay fit and healthy, but these actions may not be as effective at reducing fatty tissue from the chin and neck. If crossfit and kale chips haven't succeeded in eliminating what is often called a "double chin," our board certified dermatologist, Dr. Deborah H. Atkin offers another option. CoolMini™ is an advanced new technique that can help to contour the jawline without surgery, needles, or incisions. Made by the same people who brought you CoolSculpting®, the CoolMini™ offers a similar treatment designed to address fatty tissue under the chin and on the neck.
The CoolMini™ works just like CoolSculpting®. A small, handheld device is placed on the targeted area, which delivers cold energy deep into the skin. The fat cells are sensitive to this freezing temperature and break down when exposed to it. Your metabolism can then process this tissue out of the body. After a few weeks, you should begin to see the effects of the treatment, and improvement should continue for about two to three months. One or a series of CoolMini™ sessions may be recommended based on your unique needs and goals. During your initial consultation, Dr. Atkin will develop a customized program for you that can optimize your outcome.
To schedule your CoolMini™ consultation, contact us.