My Melanoma Experience (Part 3)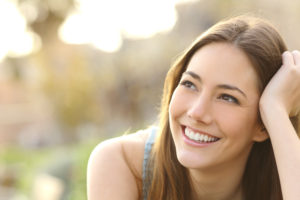 While many of the proactive changes I have made to prevent future skin cancer have reduced my risk of squamous cell and basal cell carcinoma, I am still at risk for developing another melanoma. Sun avoidance and self examination as well as my quarterly skin checks with my dermatologist are my best defense in staying healthy.
Photodynamic Photo-rejuvenation therapy, or PDT as it's often called, has helped to decrease my risk of basal cell carcinoma and squamous cell carcinoma on my upper back, arms and legs. With PDT I have also noticed an improvement in the overall look and feel of my skin, that's a nice added benefit!
For preventative treatment of my face and chest Dr. Atkin recommended Fraxel Dual laser skin resurfacing. This treatment is performed in a series of two to three treatment at four to six week intervals. Fraxel Dual is FDA approved for the treatment of pre-cancerous lesions. It also improves the overall tone and texture of your skin. My red and brown sun-damage is vastly improved and my skin has an overall firmed and softer feel to it.
The recovery from the Fraxel was pretty low-down time. I had my treatment on Friday morning and was back at work Tuesday morning. I had a day of redness and some mild swelling followed by two days of flaking and peeling. My skin felt a little dry and dehydrated, but with regular moisturizing and a hydrating cleanser that subsided within a few days.
One week after treatment my skin looked healthier and had a radiance I had never seen before.
If there is anything I want for others to take away from my experience, it is that sun avoidance and sun protection is ESSENTIAL to keeping your skin healthy. Take the time to perform self checks and watch for any new freckles, moles or spots. And a good dermatologist with the tools and knowledge to provide preventative treatment is very important.
This is part 3 of a 3 series story about Karen and her experience with Melanoma.