Staff Spotlight: Meet Bre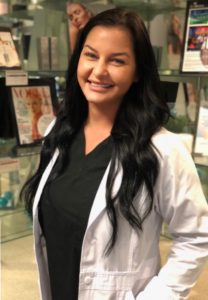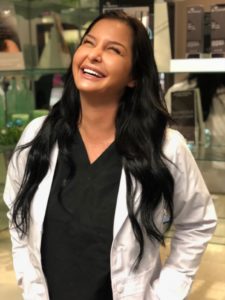 Bre recently joined our team as a Cosmetic Consultant / Dermatology Nurse. She comes to us with a great deal of experience in the beauty industry. Originally from El Centro, CA, Bre has worked in both the Medical and Cosmetic side of Dermatology. 
" I  love helping people and making them feel good. Patient care has always been my favorite aspect of my career in Aesthetic Medicine. It' s great to be here, with Dr. Atkin and her amazing team, helping patients look and feel their best"
In her free time Bre stays active enjoying all that San Diego has to offer She loves trying new foods and restaurants and spending time with friends and family. 
Skin Type: Dry and sensitive
Favorite Treatment:
I  really like injectables. I  feel like a little preventative Botox goes a really long ways. 
Favorite Product:
SkinMedica's HA5 Rejuvenating Hydrator. This is my personal fountain of youth. 
SkinCare Regimen:
I  believe in K.I .S.S.(Keep It Simple Sweetheart!) I cleanse twice a day with a foaming cleanser to lift all the dirt, make up and debris out of my pores. I  use my HA5 (SkinMedica) twice a day. I love facial masks of all kinds and I am religious about my sunscreen and moisturizers. Being from a dry desert region, you learn early on how important it is to protect your skin from the sun and keep it well hydrated. 
Tips or tricks: 
My advise is short and sweet. Take care of your skin, it's what holds you together!
Favorite Quote: 
"Do what you can, wherever you are, with whatever you have"