Some girls get chocolates, I get DYSPORT!
Valentines Day is right around the corner. Love is in the air and hopefully you and your partner are planning the perfect way to spend the most romantic day of the year. Unless you are like me. I am a life long commitment phobe and the only man in my life is my 7 lb chihuahua, señor Charlie. I celebrate Valentines Day by treating myself to facial rejuvenation procedures.
In past years February 14th has been all about Fraxeling, peeling, plumping and lifting my nearly 50 -year old face to attainable perfection. This year I will be celebrating everything-hearts-day with Restylane Lyft, Restylane Silk and Dysport, followed by MicroPen Collagen Induction Therapy. In just a few hours I'll see the volume restored to my upper face, my lips more defined and those crows feet running away.
In about 3 days my skin will be brighter, smoother and softer.  So while my BFF's will all be 3 lbs heavier from all the chocolate and champagne, I will look 5 years younger!
Why I ❤️ Dysport

Dysport has become my go-to for getting rid of my crows feet. It's an injectable wrinkle reducer, like Botox, and it provides a fast, natural looking, long lasting result. It's safe and easy to do, requiring a short 15 minute appointment and will last for about 3 months, although I tend to do it about every 6 months.
My favorite thing about it is the fact that it works SO quickly. I can do it on Wednesday and by Saturday I am smooth as silk!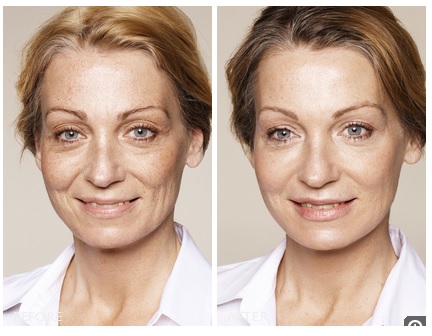 Restylane what??
I have been using Restylane for years. It has filled hollows under my eyes, defined my lips and reduces my facial folds so I'll never look like a Bassett hound. Lyft is one of the newer products in their Restylane portfolio. It is a sturdier version of the original Restylane and is perfect for restoring structure and facial contours that diminish over time.
Restylane Silk is designed to treat finer lines and give definition to the lips. It's great around the mouth, in the chin crease and under the eye area. They are the perfect marriage for filling facial lines and lifting.
They are both subtle and natural, and when used with Dysport, can provide you with a full facial re-dux.
MicroPen Elite ….. is it actually a pen?
MicroPen Elite Collagen Induction Therapy is a safe, quick, low-downtime way to restore collagen lost by aging changes and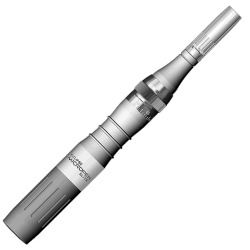 environmental damage. MicroPen is a slender handpiece with an oscillating tip that creates micro-channels in your skin, stimulating a healing response that produces collagen. Over a series of treatments patients will see firmer skin, reduction in fine lines, wrinkles and smoothing of rough skin texture. While more superficial than a Fraxel laser skin resurfacing treatment, MicroPen Elite is a perfect lunch-time "pick me up" when Fraxel isn't an option for you.
As a little something extra from Señor Charlie, I think I'll treat myself to some TNS Essential Serum, this is my fountain of youth in a bottle. This is the perfect time to stock up because in honor of Valentine's Day, Dermatology & Laser of Del Mar is including a FREE HA5 Lip Plumping System with each TNS Essential Serum purchased in February. A girl needs her HA5 Lip Plump to maintain a perfect pout!
Thank you Señor Charlie and Dermatology & Laser of Del Mar !! You've made this a VERY Happy Valentine's Day!
Contact us to schedule (858)350-7546