Heather Clarey, LE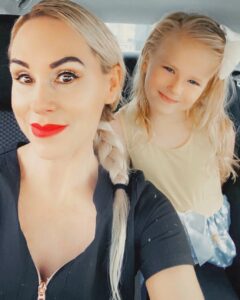 IN LOVING MEMORY HEATHER CLAREY
DECEMBER 7, 1972- NOVEMBER 16, 2020
We are devastated to lose her……. For those interested, donations in rememberence, may be made to a 529 College Fund Account for her daughter Audrey, age 6.
Please contact our office staff for details.
When Heather was 12 years old, she found a Revlon Beauty book. There were different color families and face shapes, along with directions on how to make you look your best. She quickly became obsessed with finding the things that could help people look better, and feel better.
Heather started her career as a salesperson, freelance makeup artist, and corporate trainer for companies such as Sephora and Nordstrom. After spending ten years in retail cosmetics, management, and teaching, she decided to focus her passion and experience on the health and beauty of her clients' skin. She became a licensed esthetician in 2005.
Heather specializes in many esthetician services, including Eclipse MicroPen® Collagen Induction Therapy, SilkPeel DermalInfusion® and microdermabrasion. Heather's clients will also tell you she performs the BEST pampering facials! Helping people look and feel their best is just as important to her now as it was when she was a little girl with her Revlon Beauty Book!
When she's not helping her clients put their best face forward, she loves spending girl-time with her two daughters, Abby and Audrey. She also loves yoga and has developed a passion for writing.