Appearance Matters – Look Good While on the Job Hunt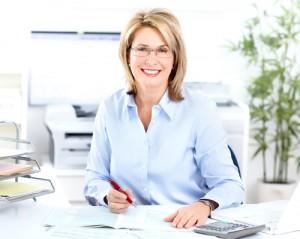 When you are on the hunt for a new job, it's natural to want to look your best. Many of us want to strike a good balance between presenting a youthful appearance to prospective employers and a look that's "seasoned" enough to convey a certain level of experience. If you have mild to moderate wrinkles and skin laxity in the face, laser skin rejuvenation and other non-surgical options, such as Ulthera®, may be a great way to help you reach that balance. Available from our board-certified dermatologist, Ulthera® can provide patients with effective results and typically requires no downtime. This innovative treatment can tighten the skin for a smoother, more youthful appearance. Using ultrasound wave technology, Ulthera® stimulates collagen growth deep within the skin, helping your skin replenish itself with results that are firmer and tighter. Ulthera® can diminish wrinkles and other signs of age in a relatively quick procedure here at our practice. There are no needles or invasive surgical techniques utilized in Ulthera® procedures, and most patients can resume normal daily routines right after treatment.
With Ulthera® and other non-surgical cosmetic enhancement options, you can rejuvenate your skin and walk into your next interview with renewed confidence and a more youthful, vibrant appearance.
Please contact Dermatology & Laser of Del Mar for more information, or to schedule a consultation with Dr. Atkin.