Skin Cancer Stories Part 3: Kathy
In part 3 of our blog series on skin cancer, our patient Kathy recounts her experiences with bad sunburns, excessive sun exposure, and tanning beds. Dr. Deborah Atkin, our board-certified dermatologist, offers skin cancer screenings and skin cancer treatment options here at Dermatology & Laser of Del Mar. Early diagnosis and treatment for cancerous or pre-cancerous areas of skin can be crucial to reducing life-threatening health risks.
Here is Kathy's story:
"I grew up in California. I'm Scotch/Irish, had strawberry blond hair, and blue eyes. My parents had a pool put in our yard when I was about 8 years old. I was a fish, you could not keep me out of the water. In the summer, I would get sunburned so badly I had blisters on my shoulders and back. That would still not keep me out of the water. My mom would make me wear a white t-shirt – we now know that doesn't help. My skin would start to peel and I would get burned again, getting blisters on raw skin.  It was painful, but that still did not keep me out of the water. My face would also get burned, and my nose was always peeling.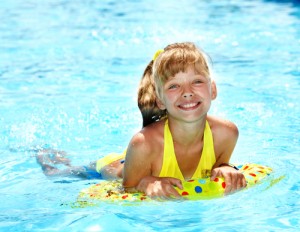 Then, as I got to be a teenager, I started going to the beach. I wanted so badly to be tan, instead I would just get sunburned. As a teen, my nose and lip would burn, blister, and peel. I remember once on spring break I did not want to go back to school white – so I got Vitamin E capsules, broke them open, and rubbed them on my skin. I laid out all day. I was so sunburned, I think I had sun poisoning. That night I had chills, headache, nausea. Probably the worst sunburn ever, and I could not sleep because of the pain.
In my twenties I discovered tanning salons. It was amazing because for the first time I got a tan. I was hooked. I went every day for 30 minutes. It was relaxing and I had a great tan. I did cover my face with a towel.
I started working for a dermatologist when I was 25.  The doctor would lecture me on sun damage, wrinkles, and skin cancer, but I would still go to tanning salons.  When I got into my thirties I started to see the damage. In my forties my husband and I got a boat – we spent a lot of time in the water. That's when Dr. Atkin started to worry about my skin.
I was 30 when I got my first skin cancer. It was a BCC (Basal Cell Carcinoma) on my lip. I had a punch biopsy, which ultimately got all the cancer. After that I did start to take care of my skin. Using good products Retinol, Vitamin C and light chemical peels and photo facials. In my forties the skin cancer really started to show up. My shoulders, upper arms, abdomen, forehead [all showed signs of Squamous Cell Carcinoma and/or Basal Cell Carcinoma]. Mohs surgery was performed on all of those areas.
I get a skin exam every 6-12 months. I have numerous Actinic Keratosis all over my body (back,legs, arms, hands) that are treated with Liquid Nitrogen.  I have probably worked the hardest on my chest.  Dr. Atkin did a TCA peel, Blue light, Fraxel [laser skin resurfacing treatments] and Effudex twice.
I now wear sunscreen daily. If I go to the beach or pool I wear a long-sleeved rash guard and hat. I continue using good products on my face and neck, I also get light peels and pumpkin peels."
To learn more about skin cancer and treatment options from Dr. Deborah Atkin, please contact Dermatology & Laser of Del Mar.