Introducing Miracu PDO Mono-Threads
Dermatology & Laser of Del Mar is proud to offer Miracu PDO Mono-threads. This innovative treatment offers a minimally invasive solution for patients looking for a lift!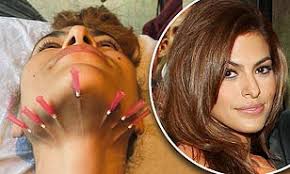 Recently popularized by actress Eva Mendez, who shared details of her treatment and favorable results, Miracu polydioxanone (PDO) threads are ultra-thin medical-grade sutures, designed to be safely absorbed by the body over time. They're FDA-cleared for use in thread lifts, a nonsurgical procedure that uses threads passed under the skin's surface to lift and tighten loose or sagging facial tissue.
PDO threads instantly create a subtle lift while triggering a boost in the production of your natural collagen and elastin over time, gradually firming your skin. They can be placed in the forehead, eye area, mid and lower face, and the neck to address concerns like skin laxity, jowls, and nasolabial folds.
Though Miracu PDO thread lift results are temporary, typically lasting about a year, this procedure may be a good option for a younger patient who needs only a minor improvement and doesn't want the full cost or downtime involved with facelift surgery.
To learn more about Miracu PDO threads and if they are right for you, contact us for a consultation.