INTRODUCING THE 2022 PASSPORT TO SAVINGS!
Purchase your 2022 DLDM Passport to savings and save  20% OFF ALL cosmetic services and products.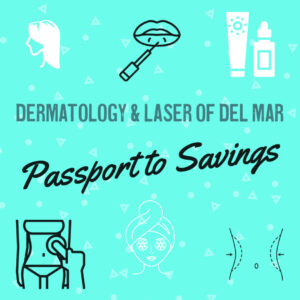 This is a unique offer that saves you 20% OFF all cosmetic procedures and products until your passport expires. The number of passports available is limited, and this is a one day only offer. Purchase must be made on November 22, 2021
HOW DOES IT WORK?
Simply pre load your passport with $1,000.00 or more

Schedule your cosmetic procedures (or purchase product) between December1st 2021 and June 30th 2022

Purchases made with your passport will receive 20% off your available passport balance only.
WHAT ARE THE RULES?
The minimum purchase amount is $1,000.00.
It is important to note that once you have used your available passport funds the passport and 20% discount is expired. You with not be able to purchase another until the next event.
Also, if the total amount of your procedure purchase exceeds the amount of your passport you will only receive the 20% discount for the amount of the passport value.
You cannot combine the 20% savings with other discounts or offers.
This is a limited time offer – Procedures must be scheduled and performed by June 30th 2022. Any funds still available after that date will be converted into a credit on account without the 20% savings.
WHAT PROCEDURES CAN I USE MY PASSPORT FOR?
                                                                                                           You can use your passport for:
All injectables (Botox, Jeuveau, Restylane Products, Juvederm Products, Sculptra and Revance RHA
Lunchtime laser treatments (Photofacial, Vbeam, Smoothbeam and Alex laser)
Fraxel and Fraxel Re:Pair
RF Microneedling
Ultherapy and Thermage
CoolSculpting, CoolTone and Velashape
Esthetician Services
SkinMedica and all other skin care product purchases