Latisse: The Solution for Longer Lusher Eyelashes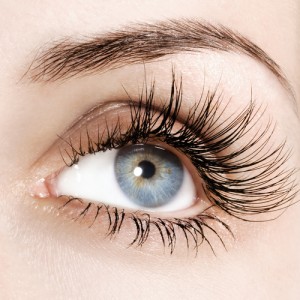 I had always wanted longer, lusher eyelashes. After years of shopping around, spending a small (and ever growing) fortune on the best mascaras designed to make your eyes pop and cherry picking sites like GroupOn for lash extensions I was ready to stop. I was through dealing with the cycle of lash fills and unfortunate, awkward "scraggly" period when your extensions grow out between fills and I decided to try Latisse.
Not only does Latisse give you "bang for your buck", you don't have to worry about trying to schedule your extension fill every month, or worry about taking them off when you remove your eye make up. I use Latisse every day, and the results are better than extensions better because they are actually natural. Being a blonde with blue eyes, my lashes used to be blonde. They are now long and dark. You never actually realize how much dark, full, and long eyelashes mean to you until you have them!
Latisse darkens the lashes and while there are safety warnings on the packaging about potential darkening of the eyes, I have not had any issues with my baby blues! My friends with blue eyes are hesitant to try Latisse because they think their eye color will darken, but I have been using it for nine months, and my eyes are still bright like the ocean!
Latisse is super easy to use and the bottle lasts a long time. Just drop one drop into the cap, wet the brush, and paint your upper lashes like eyeliner. That is it! You are done! I also use what is left over on the brush for my eyebrows! My dermatologist's office, Dermatology & Laser of Del Mar, often has special BUY ONE, GET ONE FREE promotions! That means almost 6 months' worth of product for the price of 1-2 extension fills. They have also introduced me to some great products for lines around the eyes (Hello TNS Eye Repair!) and an amazing Rejuvenating Hydrator that has made my skin feel like baby skin.